Kieran is based in Trim, County Meath, (near Dublin) in the Republic of Ireland and a short distance away from the historic Hill of Tara; the famed seat of the High Kings of Ireland, while the passage tombs of Newgange and Knowth are a little further to the east. His mother was the church organist for many years, while his father was a proficient player of the tin whistle. He fondly remembers his late father's regular playing of various hornpipes on the tin whistle.
Kieran plays the traditional Irish Harp. He always wanted to play the Harp from the time he was a child, but there was a significant investment cost involved and so it had to wait until he could personally afford it. His instrument is a 34 string Harp which was handcrafted by Colm O' Meachair, a Dublin based harp maker who sadly passed away in September 2013 (R.I.P. Colm).
Kieran also plays the violin (fiddle) and enjoys playing  Irish Airs. He also has a strong interest in classical music and admires the playing of people like Nicola Benedetti, Hilary Hahn, Julia Fischer, Ann Sophie Mutter and so on.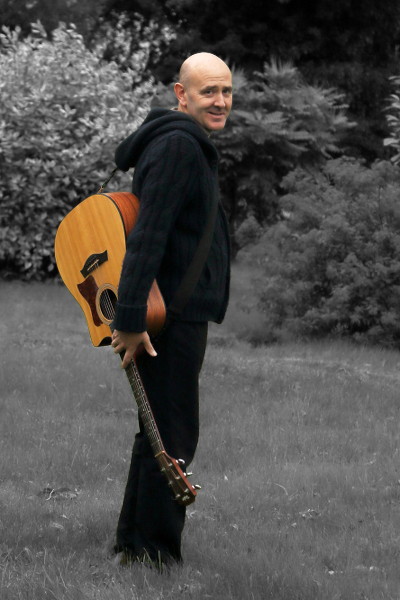 His first instrument was an Accordion:
"Being the son of a farmer, we all had our own 'bullock'. I looked at mine and viewed it as my future accordion. When he was sold, I bought an accordion and of course replaced my bullock with a calf"! 
Kieran learned how to play by ear. He now plays an Excelsior 911 piano accordion, which he acknowledges he was very fortunate to come across second hand as that model is out of range for most people. This is a top of the range professional instrument with a fabulous selection of base and treble registers and is made by Excelsior, which is owned by Pigini and made in Castelfidardo, Italy.
He later took up the guitar and unusually began with a 12-string guitar, which he played for years and used it to accompany himself while singing ballads. He now plays a 6-string handcrafted Taylor guitar.
Finally, Kieran is also a trained lawyer (solicitor) and is a member of the Human Rights Committee of the Law Society of Ireland. He takes a particular interest in environmental matters, people trafficking and persecution of Christians worldwide.
---
Would you like to learn more about how Kieran Cummins can add a different musical flavor to your special occasion?
Contact Kieran now to make a booking or to find out more